"A Witch is a Witch...All the Time" was inspired by my youngest when she was 4.5 years old. We were Christmas shopping and she started talking about witches. 

I asked her why she was talking about witches at Christmas time. Her response was to look at me like I was dumb and said, " Mommy, don't you know, witches are witches, all the time!" Instantly, I thought of the story and how I wanted it layed out. I saw the pictures in my mind. I knew that I had lots of photographs that would show some of the places a little witch might like to be. When we returned home, I started writing notes and ideas. I even wrote on napkins and my hand when we went on a visit to family! I couldn't get it out of my head! Soon after that, I was furiously working on the illustrations and putting the book together. I researched and talked to other authors regarding publication and how to get a book published. 

After 2 years of hard work, some rejections and lots of research, I have self-published "A Witch is a Witch...All the Time" . 

See below for an excerpt from "A Witch is a Witch...All the Time"

Copyright © Tania Stenbeck                                           Copyright © Tania Stenbeck

Copyright © Tania Stenbeck

Check back for changes and announcements!

I recieved this picture via email, from Hong Kong where my book has made it's way. It was a gift to this young lady.  So, here is a "you're welcome back, Astor!"

This letter was sent to me via email March 17, 2010

"Hi Tania, 

I met you at the Sunridge Chapters and bought your book for my little "adopted" girl in Cuba. I got a letter from them this week. Amanda has just turned 2, and because of your book, she can say "snowman" in English. Her dad says she loves to look at the picture of the snowman, and enjoys the book very much. (Actually, they all like the snowman - not too many in Cuba!) Just thought you might like an update, as your book is INTERNATIONAL!

(Amanda is from Cardenas Matanzas, Cuba.)

Let me know when the next book about the pirate comes out and I will buy that one for Amanda as well." 

Deb, from Calgary, AB

I had an opportunity to meet Olympian and 2010 Winter Olympics gold medalist, John Morris from the Canadian Curling team. I presented a book to him and he let me wear his medal, so exciting! Congratulations to him and the team! Thanks for letting me post this, John!

I received this great message through email June 2012

"HI Tania,

A while back we met you at a Chapters and had the pleasure of you signing your book for us. I have to tell you that it has become the  family's favorite. My son insists on us reading it to him every night, and as he's begun to learn some words to read it on his own, he also tries to read it to our youngest son. He may have added some sound effectsJ

Anyway, just thought I'd drop you a line to say thanks, and tell you how cherished and appreciated it is. I see you have a new book coming out, very exciting!

Kim from Calgary, AB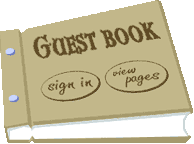 AVAILABLE AT Calgary, AB Edmonton, AB and Kimberley, BC Public Libraries 

Regarding my new book Fall 2015 - The Pirate Librarian:

I was planning to have the book out by this last year, unfortunately, lack of time (LIFE has also gotten in the way). I am not giving up and the book is shaping up nicely! I am aiming to have about 20 000 words (a novelette) and I have about 7 500 left to go! 

I will keep working at it so it is right and try not to let my sanity slide any further than it has with all the demands on my time (work in my "real" job, raising a family, volunteering for Girl Guides and trying to have a life!). 

Thank you for your patience! I promise it will be worth the wait!

Tania

August 2015 - The Pirate Librarian is edited!! Book is a bit shorter than I wanted, but it is a great little novelette! I am on the hunt for a publisher and will likely self publish again. Updates on when it is available will be soon!

Tania

October 2016 - I have received my first proof of The Pirate Librarian! I'm in the process of checking through it before I say "yes" to the final proof before print. Hopefully, it will be ready before Christmas!!

Tania

​"The Pirate Librarian" is ready to order! Just in time for Christmas 2016! Please go to 
Orders & Contact
 page to order this fun novelette!  

What strange changes 2020 and the beginning of 2021 has brought! I hope everyone is healthy, safe and managing well. I am please to announce that I will be included again, in the CBE Staff Convention as a virtual exhibitor.